Garden Design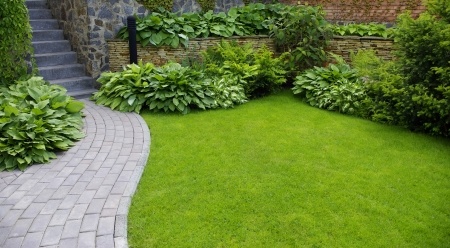 Garden Design and Construction across Glasgow and Scotland
Macron Contracts specialises in the design and creation of beautiful landscaped gardens across Scotland and surrounding areas including Glasgow, Lanarkshire and Paisley.
Some people view their garden as an extra job or chore that they will eventually get round to. Here at Macron Contracts we can plan and create the right garden for you.
Gardens are an important element to every home. Not only does it enhance the appearance of a property but it provides an excellent outdoor area to suit your household. For some this could be a large grassy area for the kids. Others seek a more intimate design with beautiful bushes and flowery plants enclosing a private bench or swing. Or perhaps a patio area with a BBQ to entertain friends and family. We understand that every client has their own dream garden in mind and that is why we listen carefully and work together with our clients to design and create the perfect garden for them.
From complete renovations to slight modifications we have the experience and professionalism to complete any job.
No matter what size your garden we can work with you to meet your garden needs.
Whether your budget is small or large Macron Contracts will create the garden you desire.
* FREE QUOTES WITH NO OBLIGATION *
To get in touch or request a free quote please tel: 01236 843 623.
We also provide garden maintenance services to businesses and commercial landlords.
Garden Design Glasgow ~ Garden makeover Lanarkshire ~ Scotland