Garden Drainage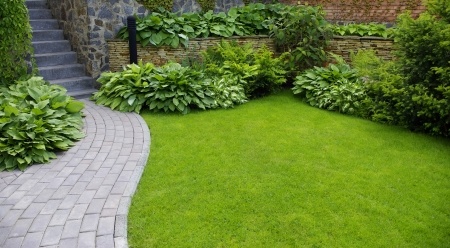 Garden Drainage and Construction across Glasgow and Scotland
RECLAIM YOUR LAWN!
With our ever increasing annual rainfall coupled with poor soil conditions, inclines and changes to neighbouring areas your lawn can be a no go area for weeks on end.
Macron Contracts can help you reclaim your lawn. We will arrange a site visit at your convenience to discuss your requirments. We will then design your drainage system that best suits your garden as a one system fits all isn't allways suitable. We have a number of options available from rotovating to remove compaction, incorporating organic matter and course sand to improve the structure of the soil and for the more problematic gardens a system of drains will be added to remove excess water.
Once we have agreed on the most suitable course of action we carry out the works to highest standards following the specification agreed to leave you with a garden that you can enjoy and relax in all year round.
* FREE QUOTES WITH NO OBLIGATION *
To get in touch or request a free quote please tel: 01236 843 623.
We also provide garden maintenance services to businesses and commercial landlords.
Garden drainage Glasgow ~ Lawn Care Lanarkshire ~ Waterlogged lawn Scotland